Having a hard time with your Christmas list? Landscaping is one of the most personalized gifts you can give your loved one. While you may not be able to hide a new patio or BBQ in a Christmas stocking, you can give design plans, gift certificates or pictures that show what the landscape present will be. It's the perfect gift for someone who loves to spend time outdoors, but doesn't have the time or know how to put in a new landscape themselves.
Dutchman's Design Options
Of course, you may be hesitant to present a final design plan for a new patio or entry walkway. What if your gift recipient doesn't like the plan? All experienced landscape designers consider several options when they are designing. Have Dutchman's Landscaping provide two or three sketch plans that show design options. Wrap them up with a card explaining the choices. Your giftee can then make the final selection for the plan they would like best.
Pictures Worth A Thousand Words
If you are not ready to move ahead with design plan options, how about starting with some pictures? Cut a few pictures out of your favorite garden design magazine that show some possible projects: a fire pit area, a garden gazebo or flagstone pathway through a planting bed. Let your loved one pick the landscape project they would like to see installed.
You can also find fabulous design images on Pinterest and Houzz. Look over your spouse's shoulder when they are browsing through their account online to see what they like. Print a few of the pictures later and put them in a Christmas card.
Gift Certificates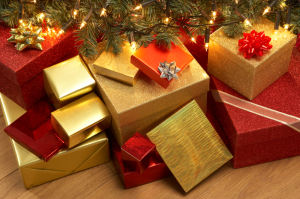 Dutchman's Landscaping can provide you with a gift certificate to put under the Christmas tree. They will create a special gift certificate to your specifications or give you a simple card that you can wrap up or tuck into a custom card of your own creation. Gift certificates are one of the best options when you have a general idea for a present, but are not sure about the final choice.
With a Dutchman's gift certificate, your special someone can participate in the design and landscaping project from beginning to end. If they enjoy being involved in landscape projects without having to do the labour involved, it's the best way to make sure they get exactly what they want.
Winter Landscaping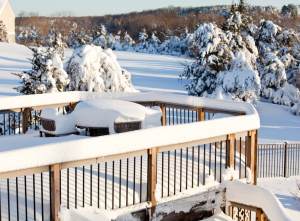 While winter is usually not the preferred season for outdoor projects, there are still several things that can be done during winter months in Ontario. If you don't want your giftee to have to wait until spring, woodworking projects such as decks and gazebos can often be completed during winter. You might also schedule some maintenance tasks; trees can be trimmed during winter when leaves are gone and it's easy to see what should be pruned. That could be your first visit as part of an annual maintenance contract from Dutchman's.
If your loved one has been reluctant to get started on the landscaping project you know they want, whether it's because of money or confusion over how to get started, they are the perfect candidate for a present from Dutchman's. To give the gift of landscaping this year, call Dutchman's Landscaping and let us be your secret Santa.
Interested in turning your backyard into and Oasis? Request a Landscaping Quote »