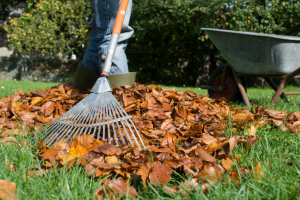 For those of us who love the fall colours, it's sad to think that the trees will soon be stripped of their leaves and coated in ice and snow. Sooner or later (sooner is better!) we have to take an afternoon and get the garden we've enjoyed over the summer and fall ready to weather the winter storm.
That involves making sure your carefully tended garden is good to go by the time the weather turns and the frost settles in night after night. Some homeowners avoid these closing out duties, choosing to stop the usual routine of caring for their greenery cold turkey when winter starts to rear its ugly head. Don't be one of these homeowners, because the fact is your garden will pay you back next spring for the good care you provide this late fall and winter.
Save Your Plants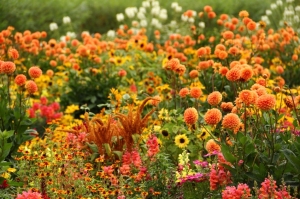 Avoiding an afternoon of winterizing your garden means you can more or less say goodbye to that beautiful greenery next April when the spring weather starts to melt away the piles of snow. Throughout those cold and dark months, the persistence of your plants is largely dependent on your help during the change of seasons, and doing so can help you make a happy shift from staring out your window at a mountain of white to tending your garden with ease. You love your plants, so be sure to show it by making sure they're prepared to hibernate for the winter.
Save Your Cash
Your plants aren't the only thing you'll lose if you fail to prepare them for the season of snowfall. Chances are you don't want a dead and decaying garden to display to your neighbours next spring, so if your plants die this winter, you'll be looking at a significant investment to outfit a fresh round of replacements when you want to enjoy the outdoors again. Save future-you some money and take care of your winterizing tasks this weekend.
Save Your Time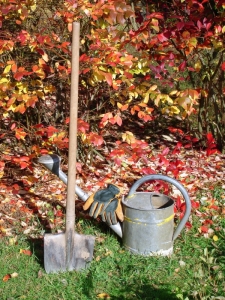 There's a huge time difference between normal seasonal maintenance and replacing your entire garden. You already know how a failure to prepare your landscape for winter will cost you your plants and a significant chunk of change, but it'll also take up time you probably don't want to spend labouring in the dirt – especially if you could have avoided these days of labour by taking one afternoon to get your landscape ready for the freeze. Wouldn't it be better to enjoy your garden from a lawn chair with a glass of wine or lemonade rather than on your knees in the mud?
Finally, facing the fact that summer has gone and fall is slowly fading is never easy, and shutting down the things that remind us of the season of warmth and relaxation often makes it more difficult. But taking care to get your garden prepped for winter means you'll be able to enjoy next year that much more, so be sure to get to work before it's too cold and frosty.
Of course, we could take care of your winter preparation for a very reasonable price. Save your time and invest a little money today to save yourself a lot of money come spring. Call us today!
Interested in turning your backyard into and Oasis? Request a Landscaping Quote »