Work Less, Enjoy More
Local plants thrive on their own. You will never have to worry if they will last through the end of the season.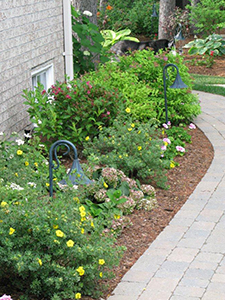 Regional Shrubs: Landscaping for Long-Lasting Beauty
Using the right plant materials in your landscaping can help you sustain the stunning appearance of a new project many years into the future.
Our locally grown species will provide you with many years of natural beauty.
Finest Canadian Options
For over 35 years, we have served the Halton region.
We know which plants flourish in this region, and which ones just won't last. We can provide the best perennials, shrubs, and trees that suit your taste and your budget.
This will increase your satisfaction with your project, many years down the road.
Enjoy the Benefits of Local Shrubs
Opting for regional plants pays off in the long run.
Better adapted to your region, local plants are hardy, and far less prone to disease. You won't be put in the position where you have to pay more money down the line to replace them.
Contact Us Today For a FREE Quote
Contact us today to get a quote, or go to our inspiration gallery to see the beauty of our landscaping design projects.