We Use Local Ontario Options
At Dutchman's, we know plants- especially the ones that thrive in our Canadian climate.
Choosing locally grown options guarantees you'll have hardy plants, well adapted to your region.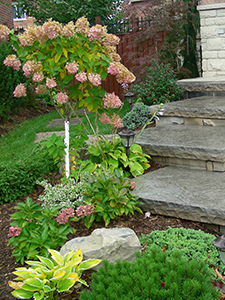 Choosing the Right Plants for Landscaping Makes a World of Difference
By selecting the finest local varieties of plants that are guaranteed to flourish in your area, you reduce your maintenance time & increase your enjoyment.
We pride ourselves in being able to provide you with the most expert recommendations.
This way, we give you results that you're still happy with years down the road.
A Great Investment
Want to save money in the long run?
Insist on regional plants for your landscaping project. This will decrease your maintenance requirements and give you a garden that looks great year round.
Choosing Plants that are Beautiful All Year Long
Whether it's twenty degrees Celsius or minus twenty, your property will be a joy to return to at the end of the day. We can provide shrubs & trees that look attractive in the spring, summer, fall and winter.
Want to Learn More? Contact Us Today For a FREE Quote
Visit our low maintenance shrubs and trees page to learn more about our low maintenance landscaping options. Or contact us today to receive a free quote.