Increased Privacy
Most average sized properties lack privacy. If you feel like you're in a fishbowl when you spend time on your outdoor property, we can help.
We can plant to bring more privacy to your natural getaway.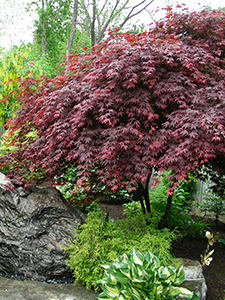 Trees & Shrubs That Look Gorgeous Year-Round
Don't know which tress and shrubs will thrive in your garden?
Our landscaping services provide you with knowledge of which plants flourish in your region.
You'll have a beautifully landscaped property that won't require a lot of work.
Benefits of Locally Grown
Choosing the right trees and shrubs for your property is no easy task. Some plants may look great but just won't survive well in your particular area.
Our crew can let you know the best locally grown options that thrive in your climate.
When you choose species suited for our region, they are healthier, look better, and require less maintenance.
Sustained Appeal Through all 4 Seasons
We also advise you on which trees and shrubs will enhance your garden throughout the year- ones that look good in the spring, summer, fall & winter.
Your property will stay beautiful no matter what the season.
Work Smarter, Not Harder
Annuals provide great options when landscaping your front, side or backyard. But you need to know how and where to plant you annuals so you are not left with a lot of work each year.
Our crew plants annuals where they have the greatest impact to minimize the amount of maintenance required. You will never be left with a garden full of annuals that will require re-planting every spring.
Contact Us Today For a FREE Quote
Want to see how our trees and shrubs can beautify your property? View our inspiration gallery to browse our backyard landscaping projects.
Contact us today and request a quote.